Professional Development products and services for educators in K-12 and higher-ed
Overview
Teachscape offers several systems to support professional development, including: a catalogue of courses including videos of best practices,
communities to reflect on learning:

tools for observation and evaluation,

and talent management.

Each system can be purchased separately, or combined to create a holistic approach to professional development.

Through 'Teachscape Learn,' teachers develop their own customized learning plans based on the needs and goals of individual teachers, schools and districts. They can then tag resources, videos, and courses to that plan. It provides over 160 courses and 2,500 videos of best practices, expert commentaries, and interactive courses, which cover preK-12 and all subjects. Users can create their own communities to share resources and discuss what they learn.
'Teachscape Reflect' allows principals and teachers to use customizable digital forms and upload evidence from the observation and evaluation process online. It also allows schools to evaluate teachers based on a specified framework determined by the district. 'Teachscape Reflect' also has exclusive rights to Charlotte Danielson's 2011 and 2013 editions of her Framework for Teaching Evaluation, which is directly available on Reflect as an available framework for administrators to use to perform their evaluations.

'Teachscape Advance' focuses on talent management, to support a district's HR needs. 'Teachscape Focus' helps administrators develop a common language around what good teaching looks like, in order to hone their observation skills.

Purpose: Engage, Learn, Measure
Primary Users: Teachers, Administrators, Districts
Cost: 'Teachscape Learn' is $3,399 per site, 'Teachscape Reflect' $399 per user for observers and $45 per user for teachers. 'Teachscape Reflect' is $800 per site. Teachscape offers volume discounts on all their products. Set up fees are either 5% of the total purchase or $2,000.
Skill Development: Pedagogy skills, content knowledge, and PD system improvement
On-Brand Use: Teachers can receive personalized learning plans based on their goals and needs. Districts can facilitate PD across schools, community-based discussions, and teacher observations.
Platforms: Web-based, iOS and Android apps available for 'Teachscape Reflect,' as well as an iOS video capture app for 'Teachscape Learn.'
Deal breakers: This is for school districts wanting to do a total system overhaul that potentially includes a new approach to PD.  If districts are only looking for supplementary tools, this might not be the best fit.
Types of Schools Using It: Districts, States
Product Brief
Value Added:
Teachscape offers a unique approach to professional development by creating courses, modules, and webinars around real-life teacher videos. Experts in the field review best-practice videos to identify key learning potential for teachers. For example, a 30-minute video may be edited down to 10 minutes focused on specific skills such as project based learning, classroom management, or other teaching techniques.

Teachscape also adds value with its streamlined delivery of professional development and embedded content. Through this model, Teachscape can package all PD for educators and administration, as well as record all results and notes, into one LMS for the entire school.
How does it work?
Teachscape Learn:

For Teachers
'Teachscape Learn' is an LMS that combines tools to create personalized learning plans, a private social networking platform, and videos and courses. The site features a catalog of over 2,500 videos and over 160 courses. Once Teachscape is purchased by a district all the courses become open and free for all teachers.

Each teacher receives a login from the district or directly from Teachscape. Upon logging in, teachers are directed to develop a learning plan, which includes setting goals and action items that will help them complete those goals. Teachers can then browse the catalog of courses or the video channel that aligns most closely with their professional learning goals.

'Teachscape Learn' provides a large suite of content, along with a defined structure to reflect on and implement that content, and can upload evidence of implementation. This creates a continuous learning loop. Once teachers watch a video, they reflect on it through their 'Teachscape Learn' page, which includes follow-up questions, videos of experts talking about the content in the video, comment on each video, and prompts that suggest how teachers can apply the idea in their own classrooms.
Teachers can share how they apply a new tool or content by uploading a video of themselves teaching or sharing their experience with the community network. This cycle of learning is meant to be a continuous loop where teachers are learning something new, reflecting through notes, additional videos, or journaling, and applying what they learned in the classroom. This loop can also be tied to 'Teachscape Reflect,' which provides rubrics for observation and evaluation.
The video library of courses and learning resources is organized by content area or topic. To facilitate searching, each course provides an overview of learning objectives, an introduction of what to expect, estimates of how long it will take to complete, and highlights of videos from inside the classroom with expert commentary. Individual videos range from 15-20 minutes, while courses take no longer than 8 hours.
Professional Learning Course Topics:
The Common Core Series
The Competency-Based Learning Series
The Data-Driven Instruction Series
The Effective Instructional Strategies Series
The Elementary Science Series
The English Language Learner Series
The Literacy Series
The Mathematics Series
The New Teacher Support Series
The Early Childhood Series (available for a separate fee)
The Framework for Teaching Effectiveness (available for a separate fee)
The videos all take place inside classrooms throughout the United States. The courses are developed with a content partner such as a university, a district, or an expert in the field. These partners are all identified based on their alignment with the subject matter and their influence through research, teaching, speaking, and/or publications. Teachscape decides what courses to develop based on feedback from its customers or on advice from experts. 
The teachers in the videos are recruited by the Teachscape's in-house production team. These teachers are either found at conferences or site visits, or Teachscape will have an outreach campaign to find teachers who might be interested in taping a lesson.
For Administrators
Administrators can assign courses and monitor teacher progress on Teachscape courses, create custom courses directing teachers to third party content, track credits, and manage all aspects of course delivery.
After logging into their account, administrators will find a dashboard on their personal Teachscape page where they can assign content to a large or small groups of teachers, monitor their progress, and create community channels for follow-up discussion. For example, a principal can browse through the Teachscape content, choose two videos and a course that are aligned to the Common Core, and assign them to all teachers or a specific set of teachers. The principal can also assign follow-up questions on a discussion board, which can also be limited to specific teachers. The discussion board could be all fifth grade teachers in the district, and the follow-up question could ask them to discuss the implementation of the Common Core in a fifth grade math class, and the challenges that may or arise.
Administrators can also upload any files for the whole district to view in specific communities or through Knowledge Base, an open file structure for district level employees to share content.
The Community
The community aspect of Teachscape can be controlled by any teacher or administrator within a district. For example, anyone in a district with a 'Teachscape Learn' account can create a community by inviting specific users to a group where they can have private discussions and opportunities to share material.
Teachers and administrators can also have private areas on the site through a tab called My Channel. Through My Channel, teachers and administrators will find an area to upload videos with related artifacts to their own personal channel. These can include PDFs, spreadsheets, Powerpoints, and any other relevant material. 
Every teacher has access to the District Channel, School Channel, and My Channel, which of each contain videos of best practices which the district, the school, and the user can create respectively. Through the video channels area of the site, Teachscape provides tools for teachers within a district to share, recommend, save, or comment on videos.
Teachers can record an entire class using any device or using the iOS Teachscape video recording app. They can then upload it to the Teachscape page, edit certain clips, and then share. For example, a teacher may have 30 minutes of video content, but there may only be two shorter clips that are relevant. Using the video clip tool on the Teachscape site, teachers can cut out their favorite clips within the platform, provide a title and description, and share it out to the rest of the district, where they can receive peer reviews and feedback.

Teachscape Reflect:
'Teachscape Reflect' is an observation tool that can be used for in-class and video evaluations. It provides the framework for an administrator to do classroom walkthroughs, scored observations in the classroom, and video-based scored observations based on an evaluation rubric. This rubric may be uploaded by a district; Teachscape also provides a rubric based on the Charlotte Danielson Framework for Teaching.
Danielson's Framework for Teaching is widely used across the field of education as a description of good teaching. The framework has been adopted by many schools and turned into a rubric for assessing teaching quality. Teachscape's exclusive rights to the Framework allows them to integrate it into their system as one of the available rubrics for evaluating teachers.
After a principal inputs information about teachers, including how long they have been teaching and how long they have been at the school, that principal can use Teachscape to set a schedule for observations that can be conducted in person or through a video that the teacher takes and submits.
'Teachscape Reflect' assists principals with the observation process by aligning evidence to specific components of the Charlotte Danielson Framework, or other rubrics used by the district. It allows for pre- and post-observation data meetings with teachers and has a section for teachers to share a self-review.
The software helps administrators track how many observations have been done and how many are supposed to get done. It also shows how teachers are progressing based on the data from the observation rubrics. It can identify common areas of struggle among large groups, which can help schools make the appropriate investments in PD. 
Like 'Teachscape Learn,' 'Teachscape Reflect' has video clipping tools that allow teachers to take videos and share it with their administrator and/or observer. 
How is it used?
Teachscape is used by schools as an LMS and PD management tool that helps districts keep track of all teachers' professional learning and progress. However, schools can also choose to purchase one of the four systems separately to meet a particular need they have. It is most often used by whole school districts and states.
Hillsborough County Public Schools in Tampa, Florida uses 'Teachscape Reflect' and 'Teachscape Learn' to facilitate more video based learning. Using Teachscape teachers capture, upload, and review videos of each other. They also use the communities on Teachscape Learn to form virtual learning communities around videos they share. Through these communities, they facilitate different coaching and feedback sessions. In 2012-13, 12 schools participated in the efforts. In 2013-14, the district included 8 more schools.

The Hartford Public Schools in Connecticut uses Teachscape to create a large-scale teacher evaluation and professional learning initiative. It is used to ensure that the schools are developing and retaining highly effective teachers. The Teachscape Reflect tool allows administrators and teachers to engage in a comprehensive and meaningful feedback loop with evaluations and post-evaluation conversations. The administration then uses the results of these evaluations to help teachers create individualized learning plans to continue growing and learning as an educator.
Texas Tech University uses Teachscape as a feedback tool for teacher practices in their Teacher Preparation Program. Teacher candidates upload videos, which are then commented on and evaluated through Teachscape. The videos also provide the opportunity for these candidates to comment on their own practice, or sit with faculty members and watch their practice with feedback in real time.
Who's Using It?
Teachscape is used mostly by districts and schools. However, some universities have also found the tool useful in their teacher preparation programs. Users include, but are not limited to:
Districts
Hartford Public Schools, CT
Red Bank Borough Public Schools, NJ
Hillsborough County Public Schools, FL
Escambia County School District, FL
Syracuse City School District, NY
Memphis City Schools, TX
Shelby County Schools, TN
Mesa Public Schools, AZ
Universities
Texas Tech University, TX
Gardner Webb University, NC
Gwynedd Mercy University, PA
Content, Content, Content….
The Teachscape Learning Management Suite contains 160 courses and over 2500 videos. Over 20% of the content has been added in 2013, including content focused around competency frameworks, Common Core, and data driven instruction. Past content is continually updated, to make it relevant to current trends. Courses are self-paced and range from 15 minutes to eight hours long. Courses are designed to be used for individualized learning, working in small groups of teachers, with a mentor, or as a module with follow-up discussion. Online courses range from Common Core Aligned Curriculum to the Charlotte Danielson Framework for Teaching. (For a complete list see "How does it work")

Some of the lessons are focused on pedagogy while others are case studies of teaching strategies. For example, Teachscape has a series with Robert Marzano, which outlines high impact teaching strategies such identifying similarities and differences. Teachscape's Common Core series focuses on the shift in English language arts and literacy, as well as the standards for mathematical practice. The case study model follows one specific lesson from beginning to end with commentary throughout by chosen experts, who also engage in a dialogue with the teacher in that video.

Training, Integrating, and Implementing
Training
Teachscape is a cloud-based system. It helps schools with the initial setup by creating log-ins for every teacher and administrator. It can also offer help districts create larger goals and PD plans, and integrating any third party videos or courses that are relevant for that district.
There are also workshops and opportunities for extended learning with the Teachscape team for an additional fee. Workshops help teachers and administrators use data to target specific improvements in teaching quality, build observation skills, and plan for the successful implementation of Teachscape in a school system. These are delivered through face-to-face group training, webinars, coaching individuals, ongoing online community support and frequent check-ins.
In Teachscape's "extended learning" program, a Teachscape employee works with schools and districts to create more in-depth professional development. This program uses a combination of facilitated group learning, self-study, and practical application to achieve a school or district-wide goal. These in-person sessions are combined with online learning and observation through Teachscape and can occur over a period of a few weeks up to an entire school year. On-site workshops start at around $3500, while webinars start at $1,500.
Assessment and Data
Administrators are able to track individual, team, or school learning through dashboards and reports. Teachscape assembles the data taken from courses, assessments, observations, and total evaluation scores and compiles it into a trackable report on each teacher. Administrators can also view an element of the data across teachers and schools. For example, an administrator may be interested in how teachers are succeeding with a new technology that was purchased for each classroom. The data will show how many teachers have taken training courses, ratings from their subsequent observations, and how well teachers are following up on the feedback.
Landmines
The Teachscape videos and courses do not necessarily offer graduate or PD course credit. It depends on whether or not a district chooses to use it as a credit system. If a district does not choose to appoint credit for the Teachscape courses, teachers have to find their PD credit elsewhere. It can also be high-ticket item, and  cost prohibitive for individual schools.
The Charlotte Danielson framework has angered some teachers who are concerned the framework is more about profit than teacher improvement. By locking down versions of the framework, Teachscape has been a part of their concerns as well.

Tech/Price/Credit
Tech
Teachscape is cloud-based, so that all downloads and videos are stored on the cloud, and can be accessed on any browser. There is also an iOS and Android app for 'Teachscape Reflect' walk through observations. A video capture app is also available on iOS which allows teachers to quickly upload video to 'Teachscape Learn.'

Cost

Schools can purchase the different offerings separately or as a total system. 'Teachscape Learn' is $3,399 per site, 'Teachscape Reflect' $399 per user for observers and $45 per user for teachers. 'Teachscape Reflect' is $800 per site. Teachscape offers volume discounts on all their products. Set up fees are either 5% of the total purchase or $2,000. Hartford Public Schools adopted Teachscape to its teacher observations and professional development. The total contract totaled $940,753.

Credit
The credit is part of a district configuration, which means a district can offer credits as they choose. If districts do choose to create a custom catalogue of courses in their system, they can assign credits and track those credits in the system. 
Comparables:
Teachscape is a large LMS with various aspects that makes it unique. It's entire system is comparable to Knowledge Delivery Systems. However there is overlap with other PD providers like content providers such as ASCD and SimpleK12. It also overlaps slightly with larger learning management system's like Truenorthlogic because it exists to connect a district and its teachers through professional development. It's video capture and sharing tools in 'Teachscape Learn' are similar to products like SmarterCookie, Talent, and Edthena. The 'Teachscape Reflect' tool is also comparable to TeachBoost. 
EDUCATOR REVIEWS
Case Studies

+
---
Write a Case Study
Are you a teacher or administrator who has used this product? Be the first to share your experiences with others by writing a Case Study:
Summit Reflections

+
---
No Summit Reflections
(In Summit Reflections, educators review tools that they have seen at an EdSurge Tech for Schools Summit. Summit Reflections can only be completed onsite at the event; reviewers are incentivized to leave reviews.)
PRODUCT VIDEOS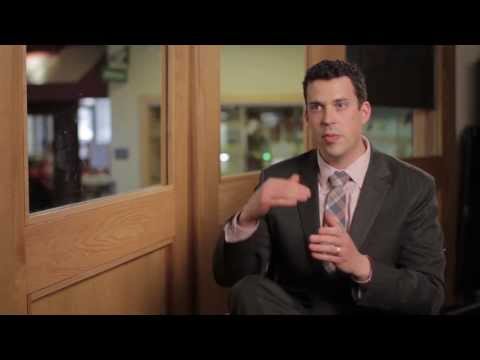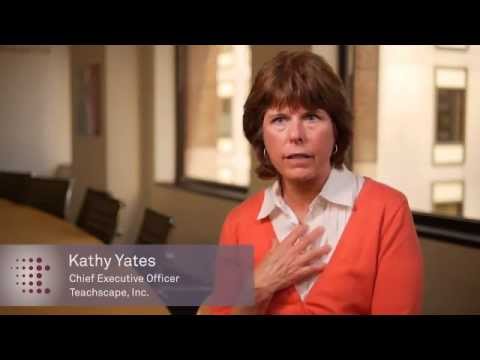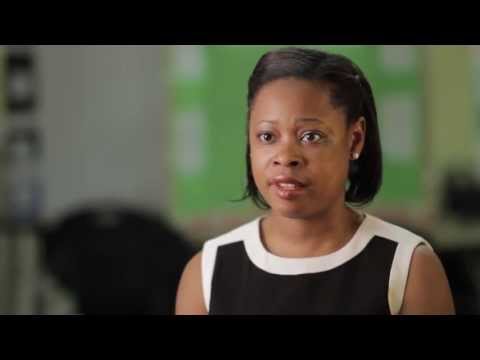 Audience
For Teachers
Characteristics
Academic Content
Anytime Anywhere
Asynchronous Modules
Asynchronous Social Network
Blended
Classroom Performance
Content Repository
Differentiated
Instructional Skills
Online Course
PD Usage
Pedagogies
Professional Development Products
Scheduled
Social Network
Teach
Teacher Choice
Video Library
Webinars