SCORE21 formative assessment builder
by
TE21, Inc.
GRADES /
Elementary (Grades K-4), Middle School (Grades 5-8), High School (Grades 9-12)
Formative assessment builder
EDUCATOR REVIEWS
Case Studies

+
---
Write a Case Study
Are you a teacher or administrator who has used this product? Be the first to share your experiences with others by writing a Case Study:
Summit Reflections

+
---
No Summit Reflections
(In Summit Reflections, educators review tools that they have seen at an EdSurge Tech for Schools Summit. Summit Reflections can only be completed onsite at the event; reviewers are incentivized to leave reviews.)
PRODUCT VIDEOS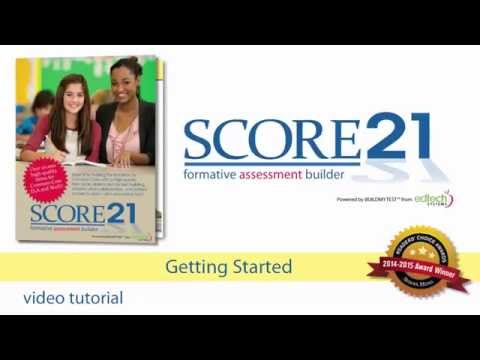 PRICING PLANS
Other
SCORE21 formative assessment builder
Can be purchased by School Leader or District Administrator.
TECHNOLOGY PLATFORMS
This product is accessible via a web browser
.
Standards
Common Core Aligned
State-Standards Aligned
Audience
For Students
For Teachers
Characteristics
Assessment
Assignable
Learning Dashboard
Standardized Testing
Subject Matter
Language Arts
Math