K-12 web filtering solution designed to provide administrators warnings of breaches in their web safety policy
EDUCATOR REVIEWS
Case Studies

+
Write a Case Study
Are you a teacher or administrator who has used this product? Be the first to share your experiences with others by writing a Case Study:
Summit Reflections

+
No Summit Reflections
(In Summit Reflections, educators review tools that they have seen at an EdSurge Tech for Schools Summit. Summit Reflections can only be completed onsite at the event; reviewers are incentivized to leave reviews.)
View All Reviews
PRODUCT VIDEOS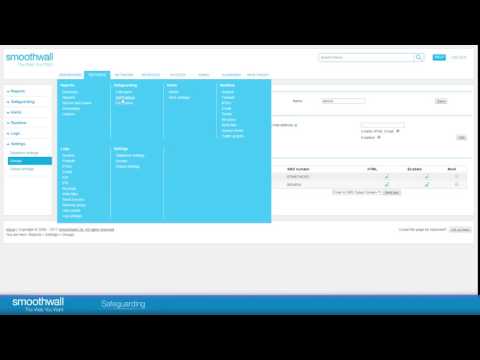 Product Overview
PRICING PLANS
License
Smoothwall Web Filtering
- Smoothwall offers a wide variety of features and options, for organizations of all types and sizes.Pricing varies based on the number of users to determine licensing, number of devices to be used on to determine appliance size, and the number of locations to determine set-up. Because of this wide range of possibilities, we provide pricing by quote.
Can be purchased by School Leader or District Administrator.
TECHNOLOGY PLATFORMS
This product is accessible via a web browser
-- Requires Google Apps.
This product is available as a native application on the following devices:
Audience
For Administrators
For Teachers
Characteristics
Internet Filtering
School Infrastructure