GRADES /
Elementary (Grades K-4), Middle School (Grades 5-8), High School (Grades 9-12)
Free database of reading comprehension assessements
Overview
ReadTheory is an online reading comprehension assessment tool for students. It allows students to read narrative, informative, or informational literary passages and answer corresponding comprehension questions, while tracking student performance and reporting progress to teachers. It is free for all users.
APPROACH
Teachers start using ReadTheory by going to the website and creating an account. Once they have created a teacher account, they create a class and follow prompts to create accounts for each of their students by entering in their name, email, a username, and a password.
Students begin using ReadTheory by logging in to their teacher-created student accounts. They are then prompted to take a pretest, which consists of reading ReadTheory passage examples and answering reading comprehension questions. ReadTheory assesses a student's reading level and presents them with reading content based off of this performance. Students then continually use ReadTheory by logging on and reading ReadTheory-written literature passages and answer corresponding reading comprehension questions. For correct answers, students earn points which they can view in their 'earn points' page on their menu bar.
ReadTheory tracks student progress on the assessments and reports it back to teachers and the students. From the progress page on their menu bar, teachers can view ReadTheory generated graphics that track student progress, performance on questions, and aggregate class performance statistics.
PRICING
ReadTheory is free for all users.  
EDUCATOR REVIEWS
Case Studies

+
---
Write a Case Study
Are you a teacher or administrator who has used this product? Be the first to share your experiences with others by writing a Case Study:
Summit Reflections

+
---
No Summit Reflections
(In Summit Reflections, educators review tools that they have seen at an EdSurge Tech for Schools Summit. Summit Reflections can only be completed onsite at the event; reviewers are incentivized to leave reviews.)
PRODUCT VIDEOS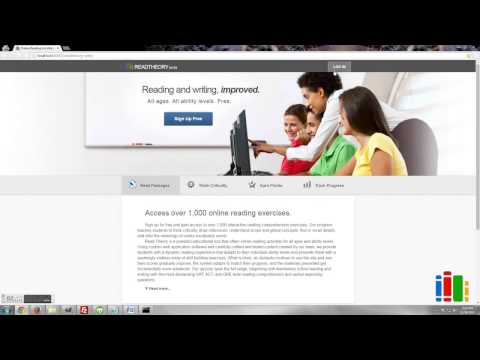 PRICING PLANS
Free
Our program is completely free.
- Our website is completely free
Can be purchased by Teacher.
TECHNOLOGY PLATFORMS
This product is accessible via a web browser
.
Standards
Common Core Aligned
State-Standards Aligned
Audience
For Students
For Teachers
K-12
Characteristics
Assessment
Personalized Learning
Study Tool
Test Prep
Subject Matter
Language Arts
Reading