GRADES /
Elementary (Grades K-4), High School (Grades 9-12), Middle School (Grades 5-8)
PRICING PLANS /
One Time Purchase
PLATFORMS /
Custom Hardware
Programmable, customizable table-top robots
Overview
Little Robot Friends (LRF) are programmable, customizable table-top robots. Users assemble their robot and use Little Robot Friend's coding software to code for new robot behaviors. The robots are available for purchase in assembled or self-assemble kits.
APPROACH
Users begin using their LRF by following directions to assemble the robot's hardware. Once assembled, users play around with the existing inputs and outputs of the robot such as blinking or singing. Once the LRF has been assembled, users plug it into the 'Hacker Dock' connected to their computer, and download LRF's corresponding coding software. Users then watch instructional video tutorials on how to open-source-code their LRF using the Arduino system. Users can code their robot to sing, operate remote cars, and respond to tweets.
PRICING
The 'Do-It-Yourself Kit' costs $49.99. Inquiries about other kits and accessories can be made on the website. 
EDUCATOR REVIEWS
Case Studies

+
---
Write a Case Study
Are you a teacher or administrator who has used this product? Be the first to share your experiences with others by writing a Case Study:
Summit Reflections

+
---
No Summit Reflections
(In Summit Reflections, educators review tools that they have seen at an EdSurge Tech for Schools Summit. Summit Reflections can only be completed onsite at the event; reviewers are incentivized to leave reviews.)
PRODUCT VIDEOS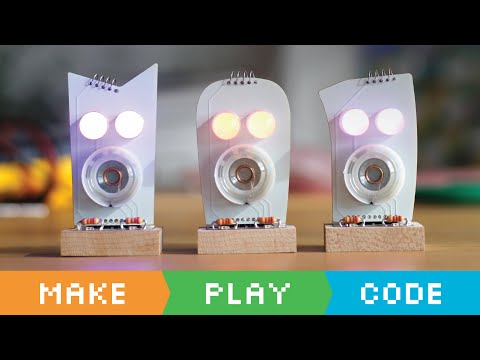 PRICING PLANS
One Time Purchase
Can be purchased by Teacher, School Leader, District Administrator, Student, or Parent.
TECHNOLOGY PLATFORMS
This product is available as a native application on the following devices:
Audience
For Students
Characteristics
DIY Education
Subject Matter
Engineering
STEM Education