GRADES /
Pre-K, Elementary (Grades K-4), Middle School (Grades 5-8), High School (Grades 9-12)
PLATFORMS /
Android, Web Browser, iOS Devices, iPad, iPhone
Common Core digital curriculum and professional development platform for grades 2-12
Overview
LearnZillion is a website that provides teachers with a library of interactive math and language arts lessons, videos, quizzes, and assignments for students. LearnZillion tracks student progress and achievement on the lessons and quizzes and reports the results to the teacher's dashboard for assessment. A free version of LearnZIllion is available for teachers, but a premium subscription to LearnZillion is also available for purchase by districts.
APPROACH
Teachers begin using LearnZillion by signing up and creating an online account. Once registered, they select the class tab on the top menu bar, create classes, and enter in student information.
Teachers search lesson plans by selecting the lesson plan tab on their navigation bar, the grade level, and searching the LearnZillion library by content topic. All lessons are Common Core aligned. Teachers select a lesson and view the teacher's guide and brief video demonstration link from the top right of the assignment module. They can download student practice sheets at the bottom of the lesson or click to view other linked resources.
To assign students lessons in Math or English Language Arts, teachers search for a lesson by topic or standard and select the 'assign' tab on the top left hand corner of the lesson. From the assignment window, teachers then enter the due date and select whether to assign the lesson to the entire class or individual students.
To assign video playlists and quizzes, teachers select the 'classes' tab on the top right of their portal. From the drop down menu on the right hand side of the classes dashboard, teachers select assignments and choose 'new assignment.' Using the dropdown menus on the right for grade level and subject, teachers browse the quiz and playlist library by content topics, then select which one to assign. Teachers then enter the due date and select which students they wish to assign it to. Teachers view student progress and achievement on lessons and assignments by selecting the 'gradebook' tabs in the drop down menu on their 'classes' dashboard.
Students begin using LearnZillion by logging in. Lessons and assignments appear listed on their homepage. Students select the assignments and complete them by answering quiz questions or watching the video lessons and playlists. Student achievement on quizzes and completion of videos is reported and sent back to the teacher's grading dashboard for assessment.
LearnZillion offers professional development for all users.
PRICING
LearnZillion is free for teachers. Inquiries about LearnZillion's premium subscription pricing options for districts can be made on their website.
EDUCATOR REVIEWS
Case Studies

+
---
Write a Case Study
Are you a teacher or administrator who has used this product? Be the first to share your experiences with others by writing a Case Study:
PRODUCT VIDEOS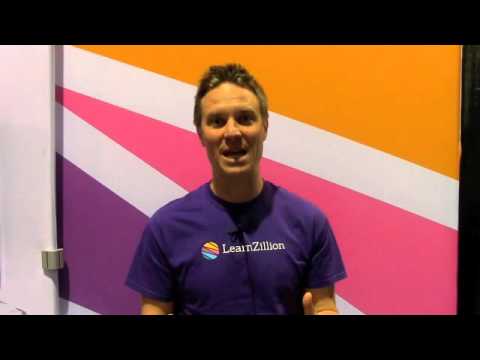 EDUCATOR REVIEWS
School Type: Elementary School, Low Income Population
Visual Arts Teacher. School Type: Elementary School, Low Income Population
Add more subjects besides just math and reading. What about Science, art, technology, engineering? STEAM based perhaps? But at the same time...sometimes websites can get a bit overwhelming with information, so maybe. Just sticking to two subjects works in their favor...especially since it is so ...
Standards
Common Core Aligned
Audience
For Teachers
Characteristics
Assessment
Assignable
Gap App Challenge
Individualized Learning
Learning Dashboard
Lesson Planning
Video Instruction
Subject Matter
Geometry
Language Arts
Math
Pre-Algebra and Algebra