GRADES /
Elementary (Grades K-4), Middle School (Grades 5-8), High School (Grades 9-12)
PLATFORMS /
Android, Browser-based, iOS Devices
Common Core digital curriculum and professional development platform for grades 2-12
Overview
LearnZillion offers CCSS-aligned lessons for grades 2 - 12, and now with LearnZillion Premium, teachers can access virtual support from instructional coaches and customize and integrate their existing and new content. Teachers and students can access lessons through a web-browser or through native iOS and Android mobile apps. There are thousands of free lessons available, as well as support videos and basic assignment capabilities. Schools can upgrade to Premium for an annual license of around $5000. Since launch, over 300,000 teachers have used LearnZillion.
APPROACH
LearnZillion's highly visual lessons are developed by their Dream Team of teachers around the Common Core State Standards for students in grades 2 - 12. Teachers can also access videos around pedagogy, strategies and practice problems to use with students. Finally, teachers can create classes using LearnZillion, assigning students unique class codes. Teachers can then assign lessons and quizzes to their students.
With LearnZillion Premium, teachers can access 30 minute web-based sessions with LearnZillion's team of instructional coaches to develop lessons and strategies designed around the new standards. Teachers can also customize their content, incorporating their existing offline and online content. They can also organize and update their lessons around individual pacing guides.
IMPLEMENTATION
The LearnZillion curriculum is available through any web-browser, and it is now also available through the Apple App Store and Google Play for the iPhone, iPad and Android smartphones and tablets.
PRICING
Teachers can sign up for LearnZillion for free to access lessons, video tutorials and some student tracking capabilities. School can purchase an annual license of around $5000 to upgrade to LearnZillion premium, which enables teachers to work instructional coaches and customize their curriculum,
WHO IS USING IT
Since launch, over 300,000 teachers have used LearnZillion.
Detailed Report
(Written Jan, 2013)
Founded by two former teachers in 2011, LearnZillion offers a free and growing set of math and English Language resources for grades 2-12 that combines video lessons, assessments, playlists, and progress reports. The lessons are short (3-5 minutes long), produced by a Dream Team of over 100 highly regarded teachers directly from the Common Core State Standards. (While all are in English, as of the end of 2012, hundreds were being translated into Spanish.)
These videos provide grade-level appropriate, conceptual, visual explanations that can be used by both kids and adults. Each lesson focuses on a specific sub-standard, and can be organized by teachers into custom playlists for students with quizzes at the end of each lesson. However, the bulk of usage has been aimed at helping teachers solve what co-founder Eric Westendorf calls their "Sunday night problem": quickly finding high-quality Common Core lessons and resources, like downloadable PowerPoints, that they can use in their own lesson planning for the week ahead. (The videos include a "director's commentary," where the teacher-author of the lesson explains the thought processes behind its design.) 
Teachers use LearnZillion videos and resources for everything from whole class instruction to small group and independent work, as well as for homework assignments and to enable parents to help support student learning at home. The company recently launched Lesson Plans for essential math standards in grades 3-8. Read more about the many ways to use LearnZillion  here.
Teachers can access video lessons for free. LearnZillion Premium is a curriculum and professional development platform that schools, districts, and states use to support teachers and a culture of instructional excellence.
Usage is growing. As of February 2014, the 315,000 teachers that have registered for accounts visited the site's 4000 lessons over 1.4 million times per month. Current customers include District of Columbia Public Schools, Syracuse City School District, the Delaware Department of Education, and several other school consortia across the United States.
PRODUCT VIDEOS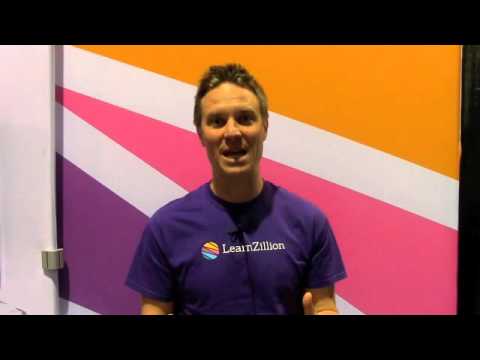 EDUCATOR REVIEWS
School Type: Elementary School, Low Income Population
Visual Arts Teacher. School Type: Elementary School, Low Income Population
Add more subjects besides just math and reading. What about Science, art, technology, engineering? STEAM based perhaps? But at the same time...sometimes websites can get a bit overwhelming with information, so maybe. Just sticking to two subjects works in their favor...especially since it is so ...
EDSURGE REPORTS
Why do some teacher tools flourish in the classroom, while others don't get traction? Product Insights: Teacher Tools is a 60-page report covering six popular teacher tools: Common Curriculum, Doceri, ExitTicket, GoNoodle, LearnZillion and Socrative.
EdSurge's Latest Product Insights reports are out! See how LearnZillion stacks up!
Standards
Common Core Aligned
Audience
For Teachers
Characteristics
Assessment
Assignable
Gap App Challenge
Individualized Learning
Learning Dashboard
Lesson Planning
Video Instruction
Subject Matter
Language Arts
Math