GRADES /
Pre-K, Elementary (Grades K-4), Middle School (Grades 5-8), High School (Grades 9-12)
PLATFORMS /
Web Browser, iPad App, Android Tablet App, Kindle
Math practice website for elementary, high school students through algebra and geometry
Overview
IXL Learning is a math practice Web site tailored for state and now Common Core standards. Like most math practice tools and games, it also generates progress reports on student proficiency for parents and teachers. As of Fall of 2013, IXL launched language arts content for grades 2-5, as well as an iPhone app for their math content.
Covering 2,000 skills across early math through algebra, IXL allows students to choose skills to practice (with the program adjusting its level of difficulty according to the student's performance). It also has a different themed game board for each grade level with "challenges" and virtual prizes that students can earn as they work their way through, though its games are not as richly illustrated or engaging as others on the market. For pre-K, kindergarten and first grade, where students are learning to read, there is an audio feature that reads the prompts to them instead.
As of October 2012, the company reported over 3 million subscribed users.
Some limited site content is available for free, while a student or classroom subscription is required to access progress reports and a deeper library of content. Teacher licenses start at $249 per year.
EDUCATOR REVIEWS
Case Studies

2
---
Tassie
,
@tassielittle
8th grade math teacher , Millard Public Schools , Nebraska
We don't have a subscription, but like to use IXL. We use the free version, however, sometimes it kicks the kids off - especially if they are using their phones to complete.
Summit Reflections

+
---
No Summit Reflections
(In Summit Reflections, educators review tools that they have seen at an EdSurge Tech for Schools Summit. Summit Reflections can only be completed onsite at the event; reviewers are incentivized to leave reviews.)
PRODUCT VIDEOS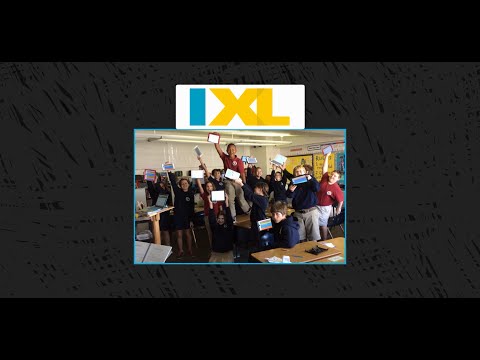 PRICING PLANS
License
Family membership
- This plan is intended for families and includes up to 10 children.
Can be purchased by Parent.
License
Site license
- This plan is for school- and district-wide subscriptions. An unlimited number of teacher logins are available. Please get in touch for a quote.
Can be purchased by Teacher, School Leader, or District Administrator.
License
Classroom membership
- Teachers can purchase this plan for their individual classes. Only one teacher account is included.
Can be purchased by Teacher, School Leader, or District Administrator.
TECHNOLOGY PLATFORMS
This product is accessible via a web browser
.
This product is available as a native application on the following devices:
Android Tablet App
Download available at https://play.google.com/store/apps/details?id=com.ixl.ixlmath
Kindle
Download available at https://www.amazon.com/IXL-Learning-Math-Practice/dp/B00N9L9QKM/
iPad App
Download available at https://itunes.apple.com/us/app/ixl-math-practice/id693689912
Standards
Common Core Aligned
Characteristics
Game-based Learning
Games
Informal Learning
Study Tool
Supplemental
Subject Matter
Arithmetic
Calculus
Early Math
Geometry
Language Arts
Math
Pre-Algebra and Algebra