GRADES /
Elementary (Grades K-4), High School (Grades 9-12), Higher Education, Middle School (Grades 5-8)
PLATFORMS /
Web Browser, iPhone App, iPad App, Android Smartphone App, Android Tablet App
Teachers assign homework from their textbook; students collaborate to complete it
Overview
Homework Friendzy allows teachers to upload homework problems, and for students to collaborate to complete them. Students can also seek help from live, anonymous tutors. Homework Friendzy requires a license to use.
APPROACH
The process of using Homework Friendzy starts when the teacher selects or uploads a homework assignment for her students. This assignment can be selected from one of Homework Friendzy's existing problem sets, or uploaded from a textbook via a PDF or image upload. If teachers input their own content, they can select what answers will be considered correct for each item.
Teachers then send the assignment out to each of their students. Homework Friendzy allows teachers to give different assignments to different groups of students. For example, teachers can sort by previous homework scores to find the students who need the most help on a subject, and assign this group different work than the rest of the class.
Students log in to the app and can view and complete the homework that has been assigned to them. They complete the homework on the app, and are automatically graded by the tool when they complete a problem. Teachers can also view individual problems and leave student-specific feedback.
If they need assistance in completing a problem, Homework Friendzy provides two options: Students can view how another student has completed a problem, or ask for help from a live tutor. When they view another student's answer, the viewing student receives partial credit for the problem. They can also rate the answer that they view, which incentivizes students to show their work properly. When students connect with a live tutor, both the student and the tutor are anonymous. Tutors can use a text chat feature or a live workspace to help the student through the problem. Teachers can see when students have used either of these options to help them solve the problem; they can also select which users are allowed to be tutors. Tutors may be other students from the same school, or members of the general community.
PRICING
A free 30 day trial of Homework Friendzy is available. After that, teachers must pay to license the product.
EDUCATOR REVIEWS
Case Studies

+
---
Write a Case Study
Are you a teacher or administrator who has used this product? Be the first to share your experiences with others by writing a Case Study:
Summit Reflections

+
---
No Summit Reflections
(In Summit Reflections, educators review tools that they have seen at an EdSurge Tech for Schools Summit. Summit Reflections can only be completed onsite at the event; reviewers are incentivized to leave reviews.)
PRODUCT VIDEOS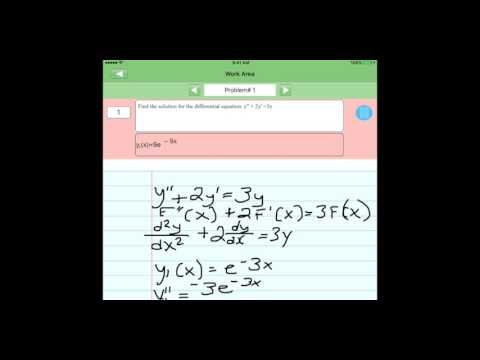 PRICING PLANS
License
Premium Version
- Student can use all the features of the apps, including completing their assignments, getting help from classmates, collaborating with classmates or connecting with unlimited Free live tutors, or competing in math with classmates or other students from all over the world for one entire year.
Can be purchased by Teacher, School Leader, District Administrator, Student, or Parent.
TECHNOLOGY PLATFORMS
This product is accessible via a web browser
-- Optimized for mobile browsers
This product is available as a native application on the following devices:
Android Smartphone App
Download available at https://play.google.com/store/apps/details?id=com.homework_friendzy
Android Tablet App
Download available at https://play.google.com/store/apps/details?id=com.homework_friendzy
iPad App
Download available at https://itunes.apple.com/us/app/homework-friendzy-collaborative/id1048994572?mt=8
iPhone App
Download available at https://itunes.apple.com/us/app/homework-friendzy-collaborative/id1048994572?mt=8
Audience
For Students
For Teachers
Characteristics
Assignable
Collaboration Tools
Collaborative Learning
Distance Learning
Gradebook
Subject Matter
All Subjects