GRADES /
High School (Grades 9-12), Higher Education, Middle School (Grades 5-8)
PRICING PLANS /
Usage Based
PLATFORMS /
iPhone App, iPad App, Android Smartphone App, Android Tablet App, Mac, Windows, Kindle
Curriculum that teaches how to build games
EDUCATOR REVIEWS
Case Studies

+
---
Write a Case Study
Are you a teacher or administrator who has used this product? Be the first to share your experiences with others by writing a Case Study:
Summit Reflections

+
---
No Summit Reflections
(In Summit Reflections, educators review tools that they have seen at an EdSurge Tech for Schools Summit. Summit Reflections can only be completed onsite at the event; reviewers are incentivized to leave reviews.)
PRODUCT VIDEOS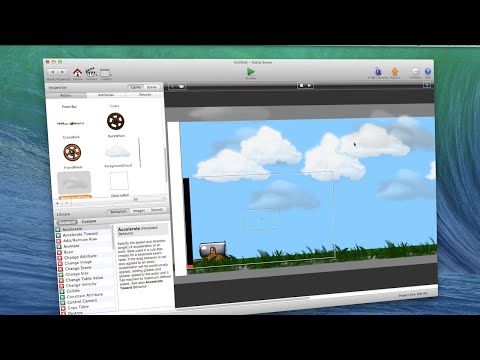 PRICING PLANS
Usage Based
GameSalad for Education
- This is a package including student accounts to access GameSalad Creator Pro, curriculum, and training.
Can be purchased by Teacher, School Leader, or District Administrator.
Usage Based
GameSalad Creator Pro Student and Educator Discount
- GameSalad Creator Pro subscription available to verified Students and Educators.
Can be purchased by Teacher, Student, or Parent.
TECHNOLOGY PLATFORMS
This product is available as a native application on the following devices:
Android Smartphone App
Download available at https://play.google.com/store/apps/details?id=com.gamesalad.viewer&hl=en
Android Tablet App
Download available at https://play.google.com/store/apps/details?id=com.gamesalad.viewer&hl=en
Kindle
Download available at https://www.amazon.com/GameSalad-Inc-Viewer/dp/B018GU7G1Q
Mac
Requires Java.Download available at https://gamesalad.com/download?platform=mac
Windows
Requires Java.Download available at https://gamesalad.com/download?platform=windows
iPad App
Download available at https://itunes.apple.com/us/app/gamesalad-viewer/id907513115?mt=8
iPhone App
Download available at https://itunes.apple.com/us/app/gamesalad-viewer/id907513115?mt=8
Audience
For Students
For Teachers
Subject Matter
21st Century Skills