GRADES /
Pre-K, Elementary (Grades K-4)
PLATFORMS /
Android, Web Browser, iOS Devices
Early learning reading platform with games, ebooks, assessment and student collaboration
Overview
Footsteps2Brilliance designed its eBooks and educational games app to be used by K-3 students both at school and at home. The 24/7 easy access fosters communication between parents and teachers, which makes it easier to engage parents in student learning.

Footsteps2Brilliance's Academic Language Program for Students (ALPS) focuses on building critical thinking and literacy skills through its library of 18 animated eBooks and over 200 educational games. While interacting with the eBooks and games, students can learn approximately 1,000 essential vocabulary words.  When students choose an eBook from a digital bookshelf, the book can be read to them; words are highlighted as they go to reinforce literacy skills. Many elements in the illustrations also become animations when clicked. 
Each eBook includes three accompanying games designed at different levels of difficulty. Word Wall encourages students to master vocabulary and spelling by dragging letters into appropriate boxes, while Mighty Matches asks students to match images with words. The Picture Perfect game challenges students to answer questions connected to the learning objective of the chosen eBook.  
Another feature, Book Buddies provides formative assessments that become increasingly more open-ended. If students need a hint, they can access additional supports. Create-a-Book encourages storytelling by allowing students to use background images and characters from the eBooks to design their own books with original storylines and pictures. Students can store their work in online portfolios and email their completed books to their parents.
Each of the 18 books come with teacher lesson plans that cover objectives like vocabulary and reading skills (phonological awareness, decoding, syntax, and fluency) and describe how they relate to the foundational reading skills set in the Common Core State Standards. The feature Recipes for Success also serves as a platform to share teacher-created games and activities with other teachers.
In one review of Footsteps2Brilliance, Lisa Nielsen writes, "With a tool like this assessing student progress, there should no longer be a need for outdated, standardized bubble tests."  Parents and teachers can access easy-to-read reports that track usage, student progress, and specific skill acquisition.
Though designed for students in grades K-3, the apps may be used with older students with development challenges. When Edsurgent Vicki Windman piloted Footsteps2Brilliance in 2011, she saw an increase from 45% to 65% in reading comprehension over the three months she used the program with her students with special needs.
EDUCATOR REVIEWS
Case Studies

+
---
Write a Case Study
Are you a teacher or administrator who has used this product? Be the first to share your experiences with others by writing a Case Study:
Summit Reflections

+
---
No Summit Reflections
(In Summit Reflections, educators review tools that they have seen at an EdSurge Tech for Schools Summit. Summit Reflections can only be completed onsite at the event; reviewers are incentivized to leave reviews.)
PRODUCT VIDEOS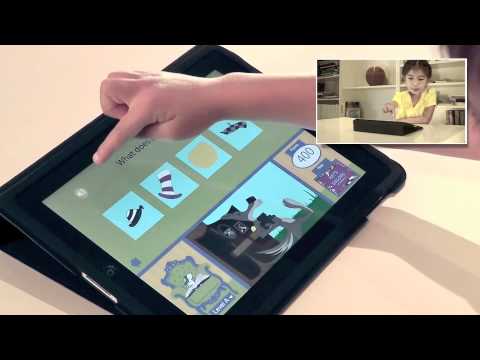 Standards
Common Core Aligned
Audience
Kindergarten
Characteristics
Assessment
Game-based Learning
Gamification
Lesson Planning
Subject Matter
Language Arts
Phonics
Vocabulary
Writing