GRADES /
Pre-K, Elementary (Grades K-4)
PLATFORMS /
Mac, Windows, Web Browser
A research backed learning program for smartboards that focuses on teaching K-5 students reading, writing and math skills
Overview
Neuronet Learning's Classroom Enrichment Program is a software program that combines basic motor movements and educational lessons for pre-K to grade 2 students as well as children with behavioral and developmental concerns. Simple reading and math is displayed on a smartboard and students respond under a time constraint while performing basic exercises. The Classroom Enrichment Program requires a software license to use.
APPROACH
The Classroom Enrichment Program contains 32 weeks of content. Every day during class, students will complete a 20 minute exercise. There are eight levels of exercises. The Classroom Enrichment Program focuses on six behavioral and educational lessons: oral language and listening, word recognition and extending vocabulary, math, spatial, and numerical reasoning, handwriting, eye-movement coordination, and motivation to learn.
In the oral language and listening focus, students will listen and respond to english and math prompts. In the word recognition and extending vocabulary focus, students will name pictures and complete rhymes, and in the math, spatial, and numerical reasoning focus, students will learn how to count, perform basic math operations, and use spatial reasoning. In the handwriting focus, students will complete air-writing exercises in accordance with letters, geometry, numbers, etc. In the eye-movement coordination focus, students use eye teaming (how we aim and focus our eyes) to track visual details in reading and math. Finally, in the motivation to learn focus, students complete exercises meant to help organize and neurologically develop their brain. All of these lessons are timed and students complete them while performing movement exercises.
IMPLEMENTATION
The Classroom Enrichment Program is available for both Macs and PCs and requires the Adobe Air Program. Th
PRICING
A school license costs $5,000. Visit this link to request more pricing information.
WHO IS USING IT
NeuroNet Learning programs are used by over 5,000 students. 
EDUCATOR REVIEWS
Case Studies

+
---
Write a Case Study
Are you a teacher or administrator who has used this product? Be the first to share your experiences with others by writing a Case Study:
Summit Reflections

+
---
No Summit Reflections
(In Summit Reflections, educators review tools that they have seen at an EdSurge Tech for Schools Summit. Summit Reflections can only be completed onsite at the event; reviewers are incentivized to leave reviews.)
PRODUCT VIDEOS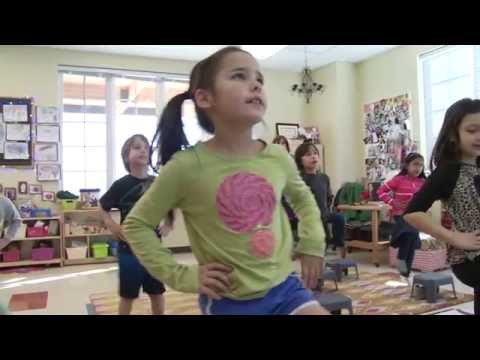 PRICING PLANS
License
Software Licenses/ Workbooks
- Individual Software Licenses cost $599 each for PreK, $899 each for grades K, 1, and 2. A software site license is available for $5000 for an unlimited number of licenses for a single campus. Handwriting workbooks come in sets of 9 books per students and cost $19.99 per set.
Can be purchased by School Leader.
TECHNOLOGY PLATFORMS
This product is accessible via a web browser
.
This product is available as a native application on the following devices:
Mac
Download available at www.neuronetlearning.com/eng/store
Windows
Download available at www.neuronetlearning.com/eng/store
Standards
Common Core Aligned
State-Standards Aligned
Audience
For Administrators
For Students
Characteristics
Game-based Learning
Subject Matter
Arithmetic
Early Math
Language Arts
Math
Pre-Algebra and Algebra