GRADES /
Elementary (Grades K-4), High School (Grades 9-12), Middle School (Grades 5-8)
PRICING PLANS /
One Time Purchase, License
PLATFORMS /
Web Browser, Custom Hardware
Overview
Ardusat is a space-based STEM program. Students assemble CubeSats and send them into orbit while collecting data and completing corresponding online lessons. Both the satellite hardware kits and curriculum are available for purchase.
APPROACH
Students begin using Ardusat by opening their Space Kits and following directions to assemble their satellites, called CubeSats. Space Kits are individual kits that must be ordered. Students can assemble it individually; however, it is most commonly assembled in small groups. Once they have assembled their CubeSats, students use their own model as a way to test code for the real CubeSats in space. Students design experiments and collect data from space while completing simulated experiments, activities, and online assignments using Ardusat's accompanying curriculum. From their 'Experiment Platform' dashboard, students continually collect, analyze, and share data from their CubeSat online, which is connected to the hardware in space.
PRICING
Individual 'Space Kits' cost $150 per kit. An annual license for Experiment Platform costs $5000 per school, annually. Other pricing inquiries can be made on the website.
EDUCATOR REVIEWS
Case Studies

+
---
Write a Case Study
Are you a teacher or administrator who has used this product? Be the first to share your experiences with others by writing a Case Study:
Summit Reflections

+
---
No Summit Reflections
(In Summit Reflections, educators review tools that they have seen at an EdSurge Tech for Schools Summit. Summit Reflections can only be completed onsite at the event; reviewers are incentivized to leave reviews.)
PRODUCT VIDEOS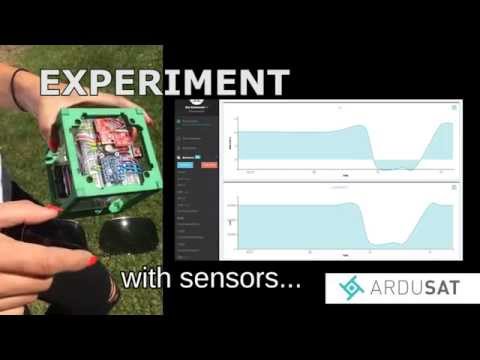 PRICING PLANS
One Time Purchase
Launch Pack
- $2000 for 10 hardware kits.
Can be purchased by Teacher, School Leader, District Administrator, or Parent.
License
Curriculum is free, hardware is a one-time purchase, Experiment Platform is a subscription
- Curriculum product is free and open. Launch Pack is $2000 and is the sensor hardware and a one-time purchase. Experiment Platform is the software and is a 1 year site license.
Can be purchased by Teacher, School Leader, or District Administrator.
TECHNOLOGY PLATFORMS
This product is accessible via a web browser
-- Requires Java. Optimized for mobile browsers
This product is available as a native application on the following devices:
Standards
Common Core Aligned
State-Standards Aligned