ABCmouse.com Early Learning Academy
EDUCATOR REVIEWS
Case Studies

+
---
Write a Case Study
Are you a teacher or administrator who has used this product? Be the first to share your experiences with others by writing a Case Study:
Summit Reflections

+
---
No Summit Reflections
(In Summit Reflections, educators review tools that they have seen at an EdSurge Tech for Schools Summit. Summit Reflections can only be completed onsite at the event; reviewers are incentivized to leave reviews.)
PRODUCT VIDEOS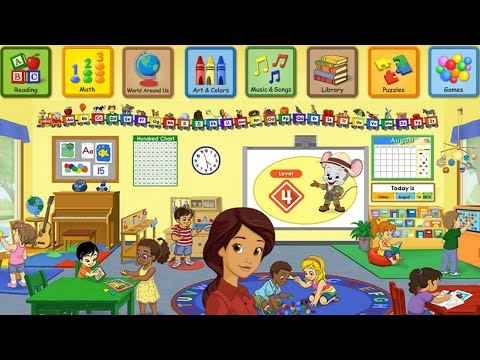 PRICING PLANS
Other
ABCmouse.com Early Learning Academy
Can be purchased by Parent.
Free
ABCmouse.com for Schools
- This plan is free for schools. Our ABCmouse.com for Schools product allows teachers, school librarians, or other school leaders to sign up for FREE access to our ABCmouse.com product for classroom, computer center, or library use. It offers all the learning content of our subscription-based home service but adds tools for teachers to help support their students.
Can be purchased by Teacher or School Leader.
TECHNOLOGY PLATFORMS
This product is accessible via a web browser
-- Optimized for mobile browsers
This product is available as a native application on the following devices:
Android Smartphone App
Download available at https://play.google.com/store/apps/details?id=mobi.abcmouse.academy_goo&hl=en
Android Tablet App
Download available at https://play.google.com/store/apps/details?id=mobi.abcmouse.academy_goo&hl=en
iPad App
Download available at https://itunes.apple.com/us/app/abcmouse.com-early-learning/id586328581?mt=8
iPhone App
Download available at https://itunes.apple.com/us/app/abcmouse.com-early-learning/id586328581?mt=8
Audience
For Parents
For Students
Home School
Subject Matter
Math
Reading
Science